The Pro 3 has been designed and manufactured to offer the highest possible price / performance ratio in its class with dedicated features that ensure minimal downtime and optimal performance as well as high quality parts.
Extruders
---
Enable Maximum design freedom
dB
---
Whisper Silent Operation.
Minutes
---
To start your print.
Materials
---
Print almost any commercially available print material
Dual material printing made easy
The innovative dual head enables optimal design freedom.
One of the major improvements is the dual extruder design. Based on the knowledge from the Pro 2, it is built from the ground up enabling a significant improvement in print quality.
Enjoy with the Pro 3
2x faster dual head printing
Optimized extruder heaters reduce dual head printing time in half
3x more cooling power
More powerfull and homogeneous power enables extruder plastic to cool down faster and more evenly allowing better defined print details and overhang printing
Improved print repeatability
due to better temperature stability in heater blocks and also more accurate geometry of extruder assembly
Printing Crisp dual head prints
due to virtually no color bleeding with the variable print-head height system.
Dual Radial Blower
The new dual radial fan setup generates 3x more power compared to it's predecessor. Besides more power the filament is now cooled from both sides enabling more detailed prints and better overhang* performance.
*Overhang = the angle of the object with respect to the build platform. The smaller the angle the better it is.
Filament flow detection
Never a failed print due to lack of filament or a clogged extruder. Saving valuable time and prevents wasted filament.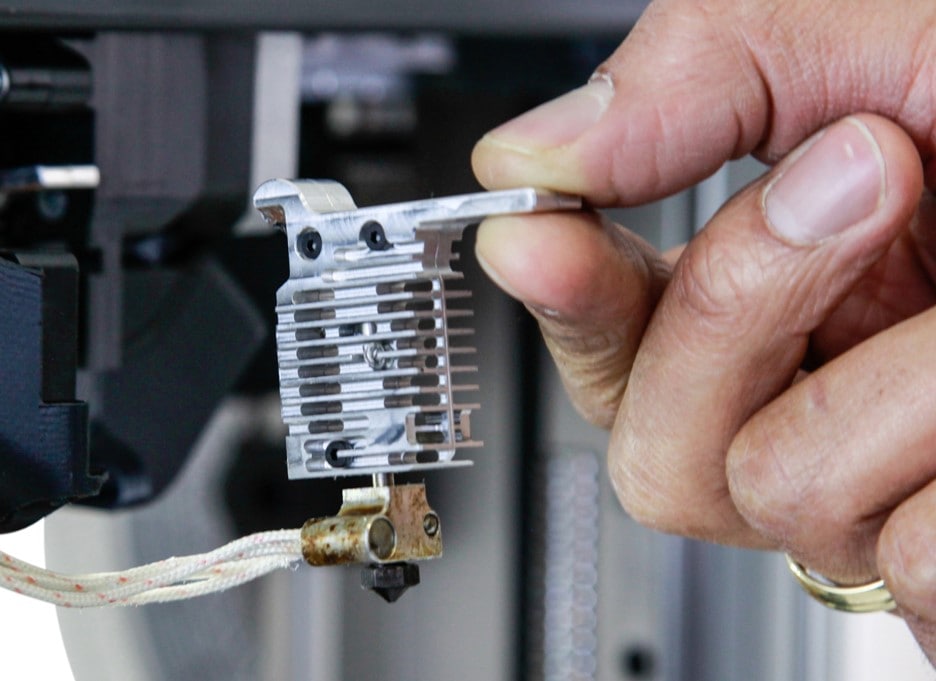 Quickswap Print-head
Increase productivity. Changing a hot-end never has been so simple. Within 10 seconds you can swap a hot-end. Making maintenance a breeze and also enabling a hot-end for each material.
Silent Operation at just 34 dBA
Smooth motion with high performance 32bit ARM controller
Based on the Arduino DUE platform a new control board was designed. It boasts a 32bit ARM processor at high clock speeds. This makes it able to use stepper drivers which can do 128th micro stepping allowing extremely low noise operation of the stepper motors.