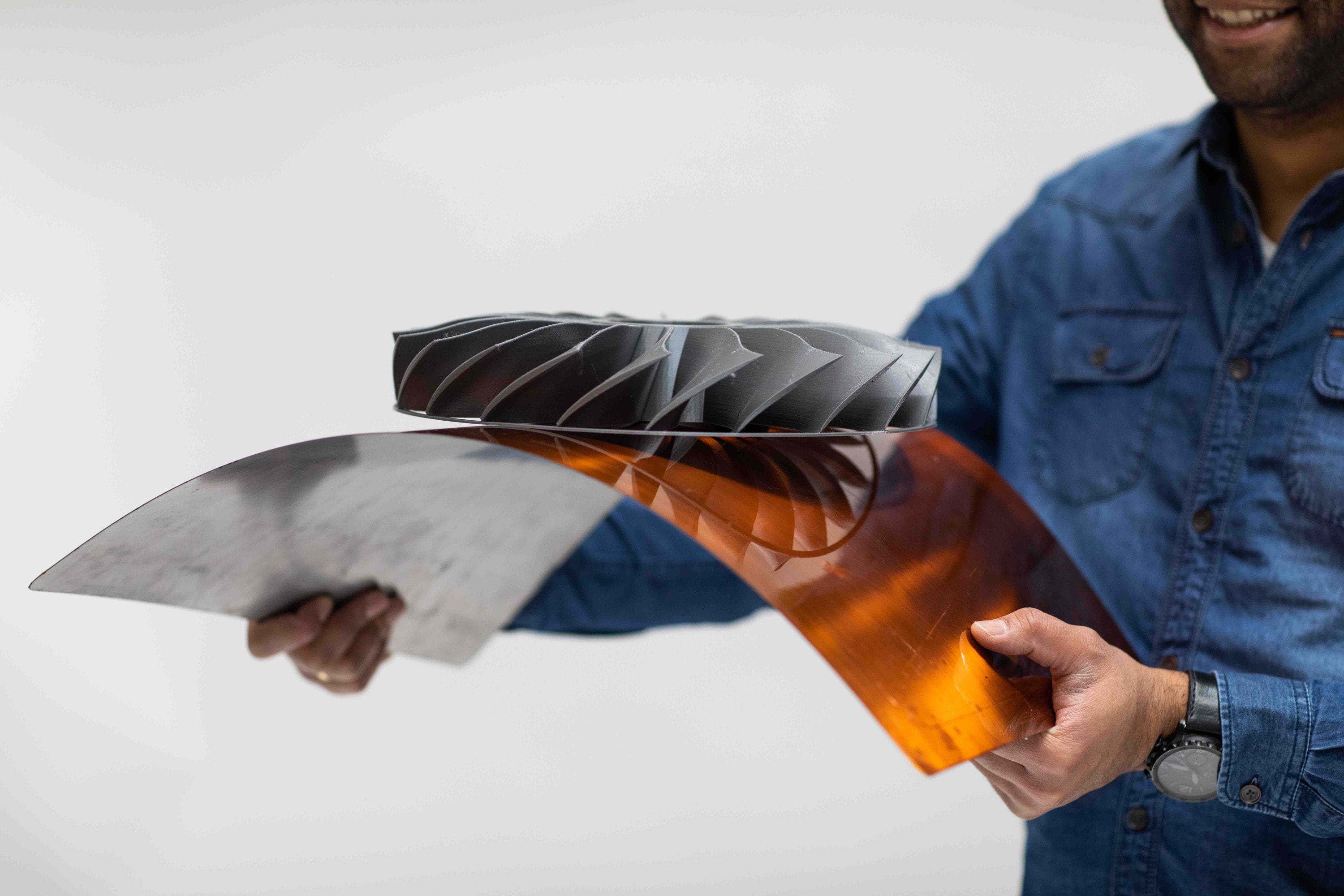 FELIXprinters — Stimulating In-House Investment in Industrial 3D Printing Technologies
May 29, 2019
The FELIXprinters Pro 3: Industrial 3D Printing Capability with Reliability, Accuracy and Ease of Use Built In
June 28, 2019
As many industrial sectors have shifted their manufacturing workflow to incorporate additive manufacturing, FELIXprinters has repositioned itself and its portfolio to serve the changing needs of industry. This has been achieved through careful attention to detail, listening to what customers say, and developing products and features to meet their needs.
As such, from the end of 2018, FELIXprinters has launched the Pro 3, L, and XL platforms for industrial production applications.
The Pro 3 was developed to integrate seamlessly into industrial workflows, whether that is in an office, a workshop, laboratory, or factory environment. The priority was to deliver a 3D printer that produces optimized print results repeatably. This is what customers told FELIXprinters was most frustrating for them in their day-to-day operations with 3D printing, and these are the issues the company set out to address with the Pro 3.
FELIXprinters L & XL platforms have been developed with greatly increased build volumes, up to 144 Litres (the Pro L can build parts up to 300 x 400 x 400 mm or 11.8" x 15.75" x 15.75"; while the Pro XL has a build chamber of600 x 400 x 600 mm or 23.62″ x 15.75″ x 23.62″).
To ensure the quality and reliability upon which FELIXprinters has built its reputation, both of these larger systems incorporate highly engineered print chambers, which incorporate an enclosed warm zone and a cold zone. The warm zone supports consistent temperature control during the build, which is particularly important when printing materials with a high shrinkage factor, such as ABS, carbon fiber or Nylon. In contrast, the cool zone is where the electronics are housed, to prevent overheating and subsequent machine/build failure.
With these industrial production AM platforms, FELIXprinters has introduced affordable solutions (€3000 – €15,000) to manufacturers that at the moment have to rely on injection moulding, with all this implies in terms of expense and lack of agility. FELIXprinters AM platforms provide a cost-effective production process with shorter design-to market times for low to medium volumes than injection moulding.
Injection moulding is still the go-to technology for high volume plastic part production, but it is characterized by significant up-front capital investment in tooling, which is also time-consuming, and difficult and expensive to adapt.
3D printing requires no tooling and is agile which facilitates quick production turnaround, but for high volume runs does have a prohibitively high cost per part. The key is an AM technology that makes the manufacture of short – medium volume applications viable, and it is here that FELXprinters has focused its attention.
Through the use of FELIXprinters' industrial production AM platforms, manufacturers can produce high-quality parts repeatably in a range of thermoplastics and other innovative materials. An additional advantage exists through the use of 3D printing for production, and that is that part cost is not connected with part complexity. As soon as complexity is introduced to an injection moulded part, the requirement is for more and more expensive mould tools, which leads to an exponential increase in costs.
Beyond non-costly part complexity, FELIXprinters' AM platforms for production also facilitate nearly unlimited geometric freedom, exhibit very low to zero iteration costs, and have low downtime in the production cycle.
Conversely, injection moulding makes design iterations costly, and beyond the high cost of upfront tooling which increases with increased part complexity, means that production is restricted to the location of the production tooling. As FELIXprinters' AM platforms — in common with all 3D printing technologies — manufacture direct from 3D CAD files, the location of manufacture is much more flexible.
Also, as AM is a digital process, it can be stopped and started again at no cost, meaning that production volumes can be exactly aligned with demand day to day, week to week, month to month. With injection moulding, once the production process is initiated, it needs to fulfill the full run immediately to remain economic, which therefore necessitates the need for warehousing which itself increases the cost per part.
Through the use of FELIXprinters' Pro 3, L, and XL AM platforms, OEM's have a highly reliable, cost-effective, and easy-to-use production technology to that in some short to medium volume applications can rival injection moulding. Manufacturers can benefit from the fact that through the use of additive manufacturing, rapid prototyping and design complexity-without-penalty are accessible, and now also the usual issues that prevent manufacturers from using AM in production (namely cost and speed) have been addressed.