Customised 3D Printing Platforms to Fit Precise Application Requirements
May 2, 2019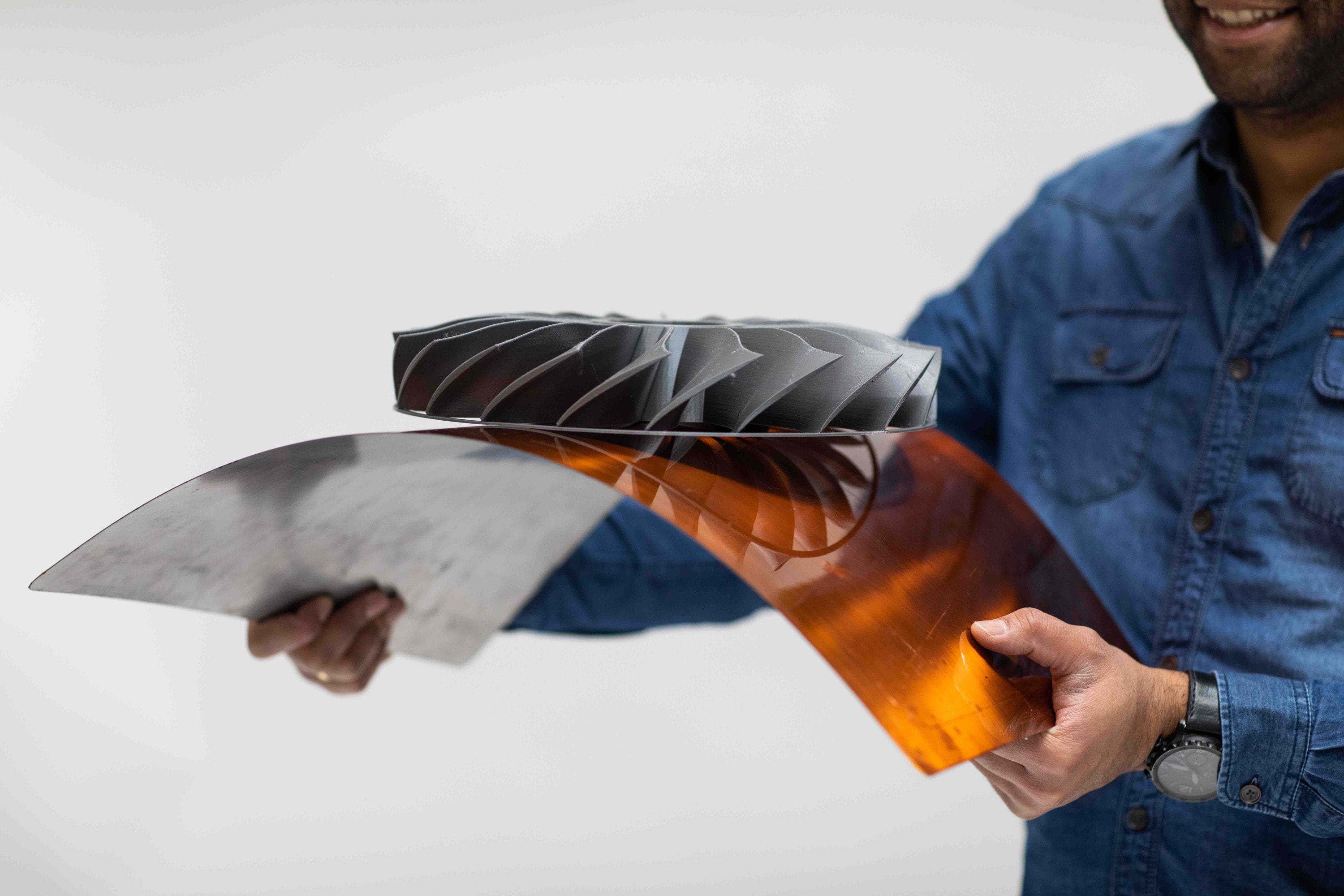 FELIXprinters — Stimulating In-House Investment in Industrial 3D Printing Technologies
May 29, 2019
FELIXprinters is established as one of Europe's leading manufacturers of highly accurate, reliable, easy-to-use, and price sensitive industrial AM machines. As many industrial sectors have shifted their manufacturing workflow to incorporate additive manufacturing, FELIXprinters has repositioned itself and its portfolio to serve the changing needs of industry. This is achieved through careful attention to detail, listening to what customers say is important to them, and developing products and features to meet their needs. The company's Pro 3 & 4 series of AM platforms and the newly introduced Pro L and XL models (with larger build envelopes) have cemented FELIXprinters' position in the industrial use of AM, and has opened up an array of options for manufacturers previously unavailable.
One of FELIXprinters' customers is Recair B.V., which produces air-to-air heat exchangers from thin thermoformed sheets. These heat exchangers are used in residential ventilation units and provide heat recovery of up to 90%.Key to the success of the company is the optimization of these heat exchangers through the adaptation of the thermoformed shape.
Recair uses additive manufacturing / 3D printing as a rapid prototyping technology, with some of the company's developments (such as measurement setups) being subject to incremental upgrades during development. The company uses 3D printing to get visibility of a prototype quickly and inexpensively, and to allow the fixing of design issues before costly tooling and manufacturing processes are initiated.
Initially, Recair outsourced all of its 3D printing requirements to subcontract agencies. The company did consider purchasing an industrial printer for in-house use, but postponed this decision due to the significant (€10-20,000) capital investment required to meet its quality needs. At this time, the volume of parts did not justify the expenditure.  However, the demand for higher volumes of 3D printed parts increased and the company required multiple prints such that the in-house ownership of a 3D printer became economically favourable. At this point Recair approached FELIXprinters.
Stein Hendriks, R&D Engineer at Recair commented: "There are a number of alternative additive manufacturing options available to manufacturers, but not all machines are the same. Supplier selection is key to success, as the AM platform that you choose has to perform to the levels required for your specific applications. Recair ultimately chose FELIXprinters' Pro 3 industrial 3D printing platform, which we use to fully optimise our designs without having to expend significant time and money. With a large amount of designs in development, the cost of prototyping using milling, injection moulding or thermoforming is extremely costly and time consuming."
"We like to be able to get our hands on numerous prototypes early in the design-to-manufacturing cycle as this gives us a much better idea of the optimal nature of a design for end-use applications. We pick up design errors and flaws in the prototype, which can be overlooked in a 3D CAD render, and which are extremely expensive to correct once tooling has been cut and manufacturing initiated. We chose FELIXprinters as our preferred supplier for a number or reasons, including the dual extrusion functionality inherent in the platform, and the ability to switch to a stainless steel nozzle for carbon reinforced printing. The larger size of the build plate and layer resolution was also a key factor in choosing FELIXprinters' 3D printing solutions, as was its ease-of-use, and low failure rates," Hendriks concludes.
Throughout its history, FELIXprinters has achieved a strong reputation for developing and delivering robust, reliable and accurate machines, servicing a growing client base with solutions that are far in excess of their requirements in terms of accuracy at a price that is comparable with inferior alternatives. With the drive towards the adoption of AM for industry and manufacturing applications, FELIXprinters has logically leveraged this reputation and made an intelligent and concerted move to provide industrial AM solutions, at a price that makes them accessible to many industrial customers hitherto unserviced, and with an emphasis on true workflow integration and ease-of-use.
The FELIXprinters industrial AM machines vary in cost from approximately €3000 to €15,000 depending on the build envelope required, and therefore present robust manufacturing solutions at an affordable price point. The full range of the company's industrial AM machines are backed up by an array of ancillary products and services, a proactive post-sale "partnership" which is expected when companies adopt AM for industrial applications and an excellent warranty that belies the quality and reliability of the hardware. Indeed, FELIXprinters take the concept of partnership further than any other AM technology suppliers, and offer a service which allows for the manufacture of bespoke tailor-made AM platforms for specific customer applications as well as off-the-shelf solutions.