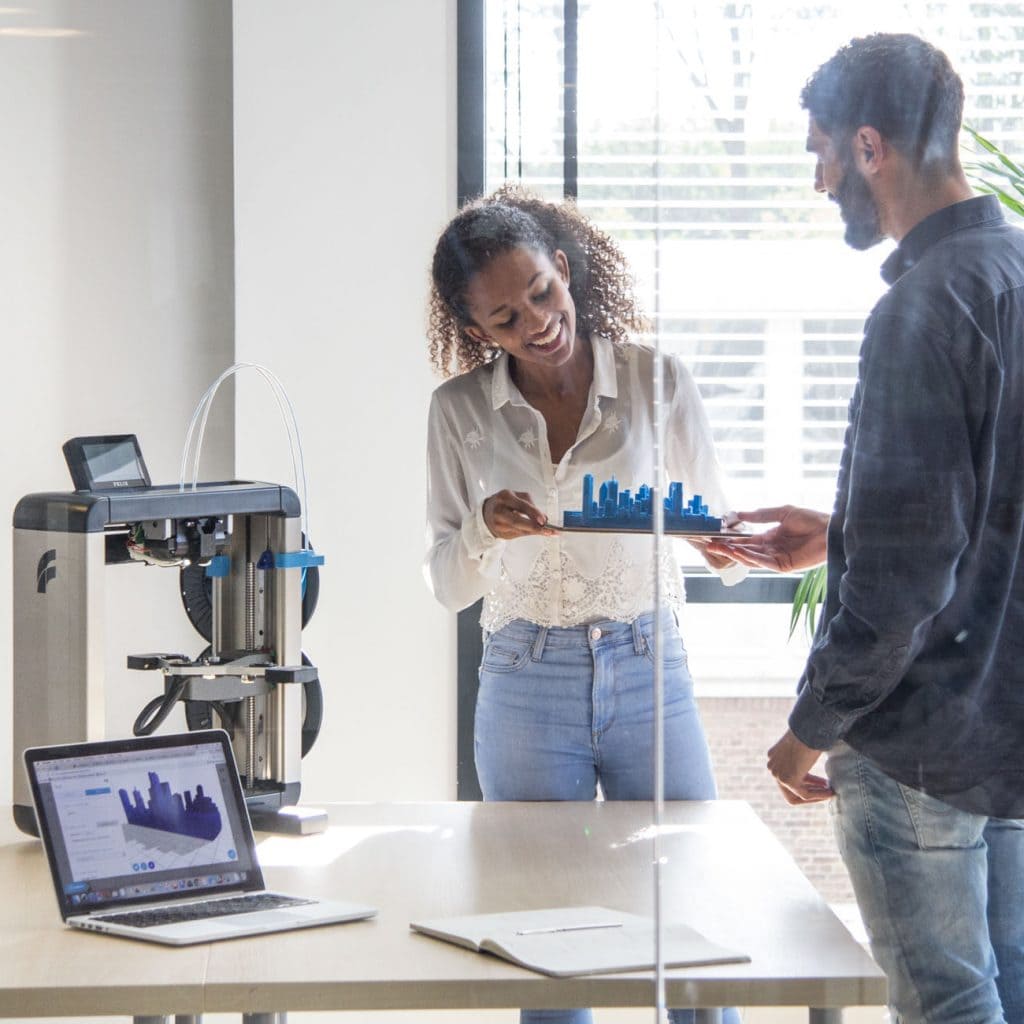 Professionele 3d printer
Een professionele 3D printer is voor veel ondernemingen er nuttig
Toen de 3D printer voor het eerst op de markt kwam, waren de verwachtingen hoog gespannen. Met een 3D printer zou veel veranderen. Dit is ook het geval, maar misschien nog niet zo snel als voordien verwacht werd. Dit komt mede doordat de 3D printtechnologie nog steeds volop in ontwikkeling is. Grote veranderingen in diverse branches en ondernemingen door het gebruik van een professionele 3D printer zullen in de toekomst zeker nog volgen. Er zijn al sectoren waar de 3D printtechnologie al volop wordt toegepast. Hiervoor zijn dan ook professionele 3D printers nodig, die voor hun taak zijn aangepast.
Professioneel 3D printen voor het onderwijs
Naast de diverse sectoren waar 3D printtechnologie goed van pas komt, is de 3D printer voor diverse onderwijsvormen zeer geschikt. Vooral in wetenschappelijke vakken, technische vakken en kunstvakken komt de 3D printertechnologie goed van pas. Voor studenten die nu reeds ervaring opdoen met 3D printertechnologie zal het in het bedrijfsleven veel gemakkelijk zijn om de techniek te gebruiken. De 3D printertechnologie zal in de nabije toekomst steeds vaker in diverse sectoren worden ingezet. Doordat studenten tijdens hun studietijd al met deze technologie bezig te zijn, zullen 3D printers in de toekomst nog gemakkelijker geïmplementeerd worden.
Met FELIXprinters een 3D printer professioneel gebruik
FELIXprinters heeft zich toegelegd op de ontwikkeling en verkoop van 3D printtechnologie. Bedrijven in de industrie en het onderwijs hebben inmiddels al de weg gevonden naar FELIXprinters en kunnen zo profiteren van nieuwe innovaties die deze printtechnologie biedt. Een 3D printer professioneel gebruik is voor sommige branches al noodzaak geworden. FELIXprinters blijft haar printers ontwikkelen en voorzien van nieuwe technieken en innovaties. Hierbij wordt nauw samengewerkt met diverse partijen. FELIXprinters is er van overtuigd dat 3D printtechnologie voor veel ondernemingen een waardevolle toevoeging zal zijn in het arbeidsproces.
FELIX 3D printers
Range of Reliable & Accurate 3D Printers To Make Your Ideas Become Reality
ALL ABOUT FELIXPRINTERS AS FEATURED ON "DE BAROMETER"