NEW:
FELIX
Pro L / XL 3.0
Large scale FDM 3D printing, fast, reliable, versatile and exceptional quality.
L: 300 x 400 x 400 mm
XL: 400 x 600 x 600 mm
Build Volume
Up to 150 mm/s
Print Speed
PLA, ABS, NYLON, TPU
Materials
Enjoy the best 3D printing experience. Fulfill your projects in time, create the best usable prototype from very small to very large.
Curious? Please read ahead and discover how the Pro L or XL can be your best investment to date.
Industrial applications with the FELIX Pro L and XL
Design and test concepts with ease
Very low to zero iteration cost
Retain autonomy: produce and tweak multiple iteratinos until saved.Slash lead times with on-demand production and avoid outsourcing logistics
Create customizable tools fit for purpose.
Tools such as jugs, fixtures, nozzles, feeder bowls and brackets.
Create lighter, stronger and better tools.
Improve ergonomic design.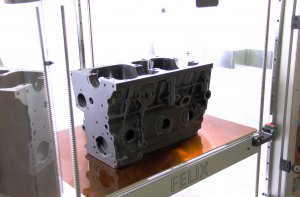 Create casting moulds and masters
Maintain control of the entire production process
Maintain control of the entire production process
Agile production method facilitates quick production turnaround.
Part cost is not connected with part complexity.
low downtime in the production cycle.
Design, test and manufacture larger parts using robust and reliable 3D printing
The FELIX Pro L and XL series provide a large build-volume platform for producing objects of up to 600x400x600mm.
Cut down weeks of waiting on third party suppliers.
Quickly and easily modify designs for fast iterations.
Cut down on the costs of traditional manufacturing methods for prototyping, tooling and end-part manufacturing.
Make your 3D printing dreams come to life with ease. With our easy-to-setup printers, you'll be up and running in no time, leaving you more time to focus on creating the amazing models and prototypes you've been dreaming of.
The printer automatically sets you up for success. The innovative probe mechanism ensures you have a perfect first printed layer. As this is the basis for each print job, it is essential this layer is printed properly. Reducing risk of failure.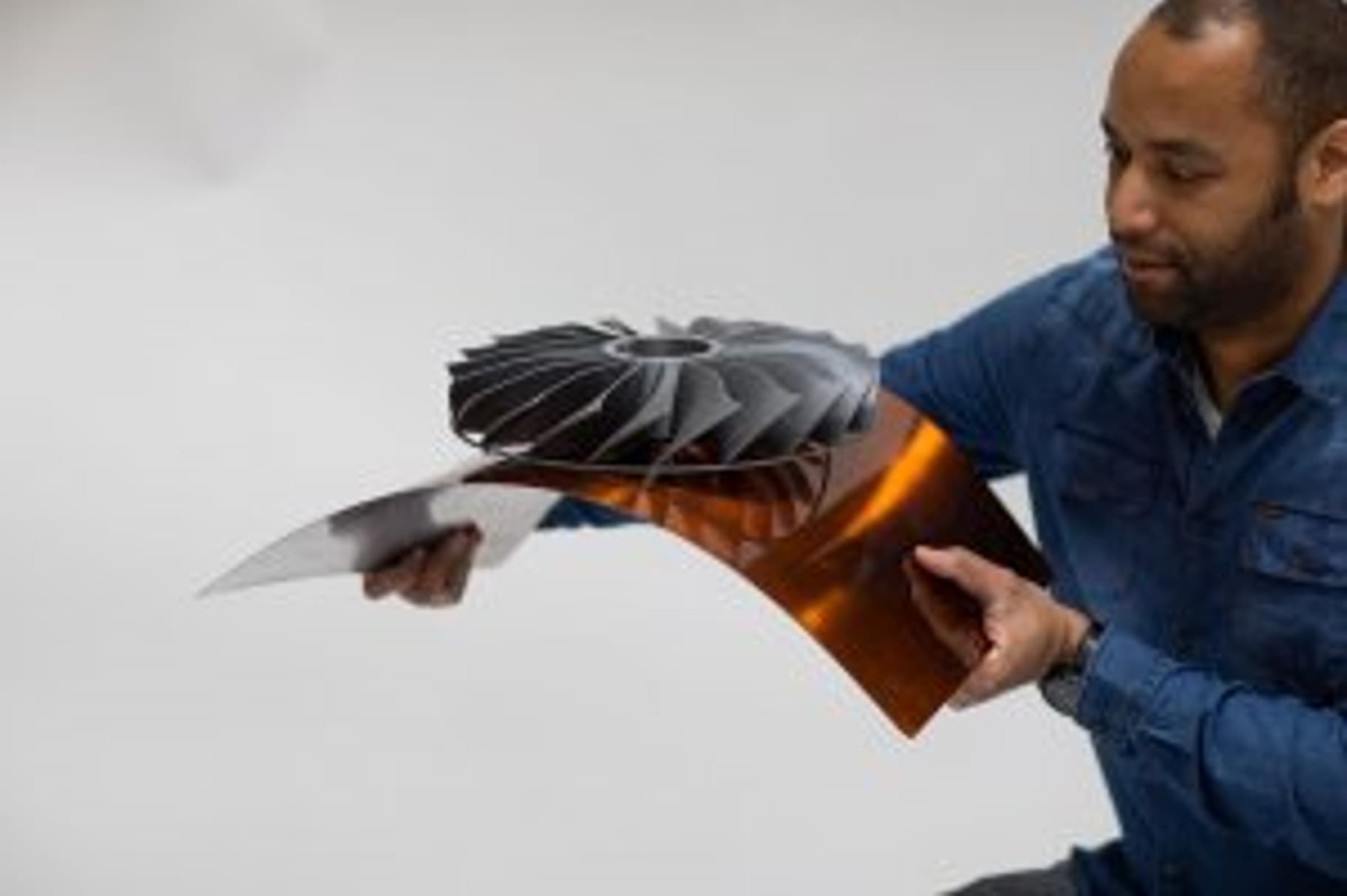 Swappable flexible build plate.
Remove prints by simply bending the print surface. Even the biggest parts can be removed without tools. This also removes the risk of damaging your printer or prints.
With our QuickSwap hot-end, you can easily switch between materials and colors without the use of any tools and under 10 seconds. 
Low operating noise, < 45dB
32-bit motion controller enables silent and smooth movements of the components. Use the printer in an office environment without disturbance.
Our user-friendly interface with a 7-inch touch display allows for effortless control, reducing the risk of user error and increasing your overall printing efficiency.
We're committed to providing you with an effortless 3D printing experience. So, why wait? Choose our printers and start creating amazing prints with ease. Order now and experience the difference for yourself.
Reliability of a printer is determined by several factors. High quality ingredients, a good design and perfect execution.
Less is more
The design philosophy of the FELIX Pro L 3.0 is based on the principle, less is more. We strive to have the minimum number of bolts and find structural strength in the smart shapes and or combining parts in an efficient way.
A big benefit from this is that the less parts there are, the less things that can go wrong and also robustness and quality improves. Less things to maintain etc.
Made from top-notch materials
Original HIWIN rails, Industrial grade ball screws, ensuring long term performance. Gates belts and precision machined pulley's
Parts under critical load are CNC machined from aircraft grade aluminum, steel or engineering plastics
Some parts are made by Additive manufacturing from our own print-farm.
We focus our efforts to ensure our customers receive the highest reliability for the printing process. Besides the internal influences, also external influences can disturb the printing process. We have a solution for the two most common issues occurring in 3D printing.
Higher uptime,
Lower maintenance and operational costs.
Last but not least a lasting great experience with your 3D printing companion.
Out of filament detection and also filament flow measurement. Ensures no print is ruined due to filament issues.
This simple yet effective feature pauses your printer when the spool is empty or entangled, enabling maximum success.
Avoid the frustration of a ruined 3D printing project due to a power outage with the power outage recovery feature. 
Keep your project on schedule and prevent wasted time and filament.
We focus our efforts to ensure our customers receive the highest reliability for the printing process. Besides the internal influences, also external influences can disturb the printing process. We have a solution for the two most common issues occurring in 3D printing.
L: 300 x 400 x 400 mm
XL: 400 x 600 x 600 mm
Build Volume
Up to 150 mm/s
Print Speed
Motion system
The new and improved coreXY motion system is one of the most dynamic motion systems. Two motors work simultaneously to create a movement of the extruder.
Especially for quick changes in direction this is the goto motion system. For the end user this means crisp prints in less time.
GT3 belts ensure accurate motion. The high precision leadscrews ensure smooth operation and accurate printresults. The motor is placed in the cold zone of the printer, ensuring longer lifetime and easier access for maintenance.
A flat print surface is important for an optimal print result. The printbed of the Pro L and XL features:
Plan cast aluminum. Meaning it has no internal stress ensuring the flatness of the plate through countless heatup cycles.
Evenly heated by a rubber etched silicone heater.
Short heatup times due to high power of 1kW
The dual head extruder ensures optimal design freedom. Multi material or multicolor prints are at your disposal
Our extruders boast
Copper heater body, more stable heat
Smart Extruder switch system
Integrated z-sensor, ensuring an optimal first layer every time.
Optional bond tech nozzle enabling 2x more flow.
A perfect blend of form and function. The easy-to-lift top cover and improved accessibility, enable ease of use. The new side doors provide better access to filament spools.
Designed for optimal efficiency
At FELIX, we believe in staying ahead of the curve. That's why our printers are upgradeable and always future-proof. With our commitment to innovation, you can rest assured that your investment will last for years to come, saving you money on long-term operational costs.
Upgrade kits coming soon …
With the webcam module, you are able to monitor your print-jobs to check the status of the printjob. In case the printer is connected to the network, you can also check the print progress from outside the office.

Very convenient for the over the weekend print-jobs and you want to know what is going on.
Our printers are open to use any software, however to make it easy, we deliver the printers with the best and most versatile software available. Simplify3D.
The intuitive interface and preconfigured slice profiles makes the learning curve minimal.
Wide Selection of materials
The Pro L and XL can work with almost all commercially available plastic filaments. We have selected a subset of high quality filaments which are guaranteed to print without hassle
 
Pro L
Pro XL
Build Size XYZ (mm)
300x400x400
600x400x600
Build Volume (l)
48
144
Compatible materials
PLA, ABS, ASA, PVA, PETG, TPU, NYLON, and many more
Layer height (mm)
0.05 – 0.5
XYZ resolution (microns);
XY, 1.6, Z: 0.15
Print speed (mm/s)
150 (max)
Movement speed (mm/s)
350 (max)
Extruder type
Dual Direct Drive
Filament Diameter (mm)
1.75
Nozzle type
Standard 0.5mm brass, optional: 0.25, 0.35, 0.5 and 0.7mm hardened steel
Nozzle temperature (˚C)
280
Build platform
8mm aluminum casted buildplate, with spring steel flexplate
Bed Temperature (˚C)
110
Monitoring
Filament flow detection, Webcam, powerloss detection
 
 
Machine Dimensions (mm);
600 x 660 x 766
906 x 666 x 966
Weight (kg);
63
80
Power Input
110V (50Hz) – 220V (60Hz)
Max Power (W)
1600
Connectivity
USB, LAN, WIFI
Safety Certification
CE
Download more information / Get quote?
Contact us, we are happy to discuss your application and needs to achieve a succesfull 3D printing experience.