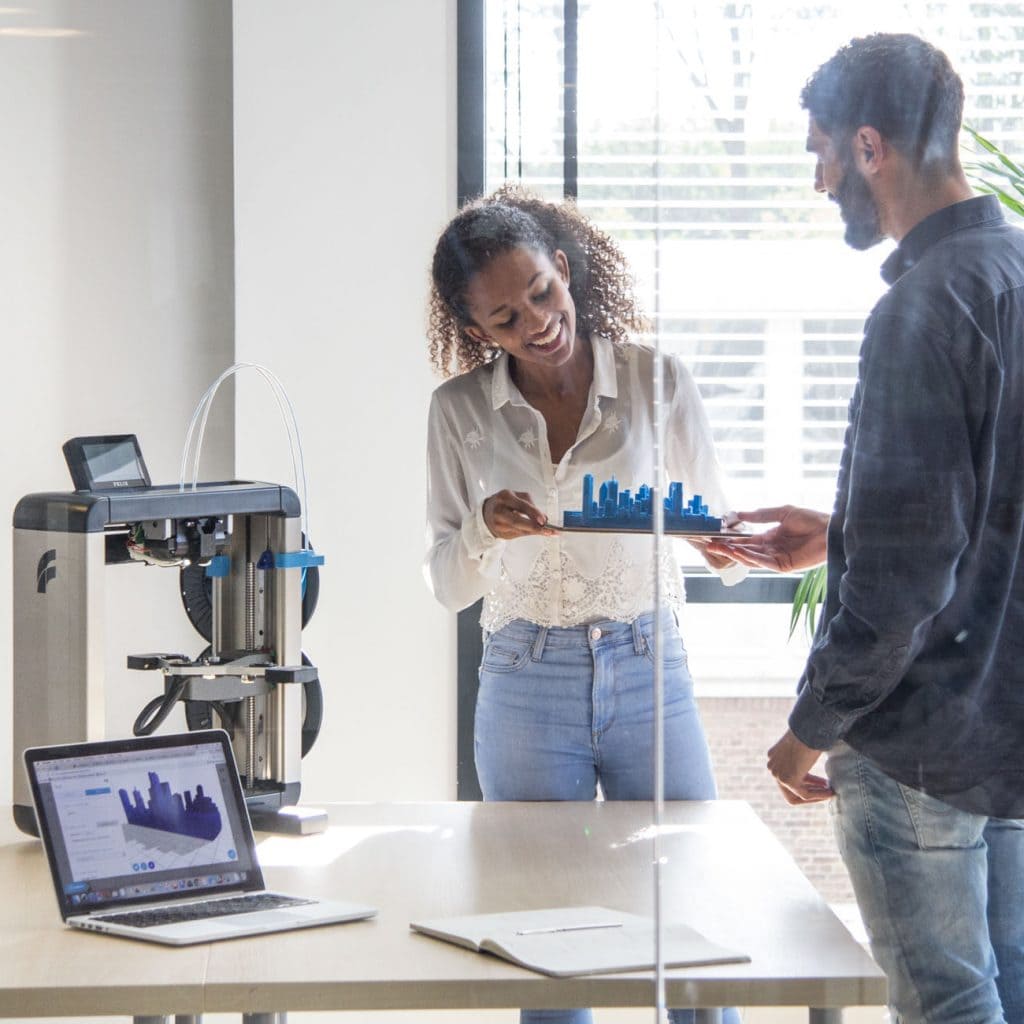 3D printer op maat
Een professionele 3D printer op maat
Er zijn talloze verschillende soorten 3D printers te koop. Toch is de ene 3D printer niet hetzelfde als een andere 3D printer. Er zullen printers zijn die enkel specifieke materialen gebruiken en weer andere printers doen het vooral goed betreffende de snelheid of de grootte van het geprinte object of onderdeel. Voldoet een standaard 3D printer niet aan de eisen van een klant, dan bestaat er de mogelijkheid voor een 3D printer op maat. Dit houdt dus in dat de eigenschappen, het formaat of bepaalde details dusdanig worden aangepast, dat de 3D printer uiteindelijk wel aan de eisen voldoet.
Zorg voor een 3D print oplossing op maat
Een onderneming kan voortvarend te werk gaan en willen investeren in nieuwe innovaties, maar dan moeten deze innovaties wel aan de gestelde eisen voldoen. Dit geldt bijvoorbeeld voor 3D printers. De 3D printtechnologie wordt in steeds meer branches toegepast en is een innovatie waarmee veel bedrijven verder komen. De groeiende populariteit van de 3D printer zorgt voor diverse standaard modellen 3D printers. Zo zijn er kleine 3D printers voor de consumentenmarkt, maar ook industriële 3D printers voor de industrie. De onderneming die alsnog geen geschikte 3D printer vindt, kan aankloppen bij FELIXprinters. FELIXprinters zorgt voor een 3D print oplossing op maat.
3D printen op maat met behulp van FELIXprinters
Is er geen standaard model 3D printer beschikbaar voor een bedrijfsproces? FELIXprinters kan zorgen voor een oplossing. Met 3D printen op maat is het mogelijk om een 3D printer op maat te laten ontwerpen en te laten maken door FELIXprinters. De 3D printer wordt dan in detail afgestemd op de wensen en eisen van de betreffende onderneming. Ondernemingen hoeven hun groeimogelijkheden niet af te remmen doordat er geen juiste 3D printer te verkrijgen is. Met een 3D printer op maat van FELIXprinters blijven ondernemingen de mogelijkheid houden om te groeien en te innoveren.
FELIX 3D printers
Range of Reliable & Accurate 3D Printers To Make Your Ideas Become Reality
ALL ABOUT FELIXPRINTERS AS FEATURED ON "DE BAROMETER"