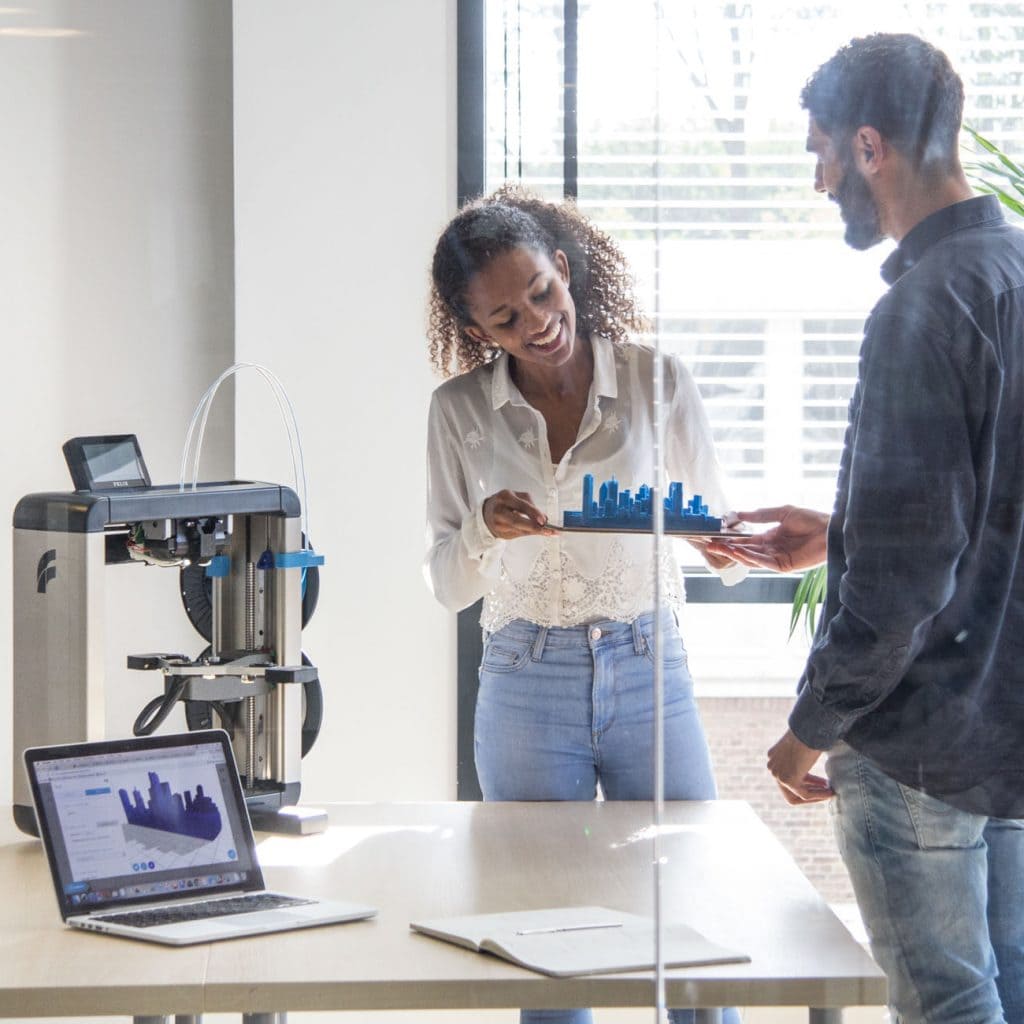 3d printer bouwpakket
3D-printer bouwpakket voor de doe-het-zelvers
Naast de mogelijkheid om een standaardprinter te kopen in onze webshop en de optie om door ons een 3D-printer te laten assembleren, is het mogelijk om voor een 3D-printer bouwpakket te kiezen. Als je technisch onderlegd bent en je vindt het een uitdaging om je eigen printer van scratch af aan op te bouwen, dan kun je kiezen voor een DIY-kit. Onze zelfbouwpakketten zijn voorzien van duidelijke bouwinstructies die je stap voor stap door het proces begeleiden en als alles volgens plan gaat, dan kun je binnen zes uur de printer al volledig in elkaar hebben gezet.
Zelf een printer maken met een 3D-printer zelfbouwpakket
Je kunt zelf je printer bouwen met een 3D-printer zelfbouwpakket van FELIXprinters. Je kunt kiezen voor het lichtgewicht FELIX 3.2 printer doe-het-zelfpakket of voor de onderhoudsarme FELIX TEC 4 die uitermate geschikt is voor educatieve toepassingen. Mocht je er aan de hand van de meegeleverde instructies toch niet helemaal uitkomen? Dan kun je in ons online ondersteuningscentrum DIY-kit gerelateerde probleemoplossingen vinden. Als je ook hier het antwoord op je vragen niet vindt, dan mag je uiteraard altijd contact opnemen met onze supportafdeling.
Een 3D-printer bouwpakket kopen bij FELIXprinters
In de webshop van FELIXprinters kun je een 3D-printer bouwpakket kopen. Mocht je het zelf bouwen van een printer toch niet helemaal zien zitten, dan kun je kiezen voor een van onze standaard 3D-printers of je kunt er een door ons laten samenstellen die precies die dingen kan die jij van een 3D-printer verwacht. Al onze printers kunnen worden geüpgraded, dus mocht de 3D-technologie een ontwikkeling doormaken waar jouw printer niet op gebouwd is, dan kun je middels een upgrade tóch gebruikmaken van de allernieuwste technieken, zonder een nieuwe 3D-printer te hoeven aanschaffen.
FELIX 3D printers
Range of Reliable & Accurate 3D Printers To Make Your Ideas Become Reality
ALL ABOUT FELIXPRINTERS AS FEATURED ON "DE BAROMETER"