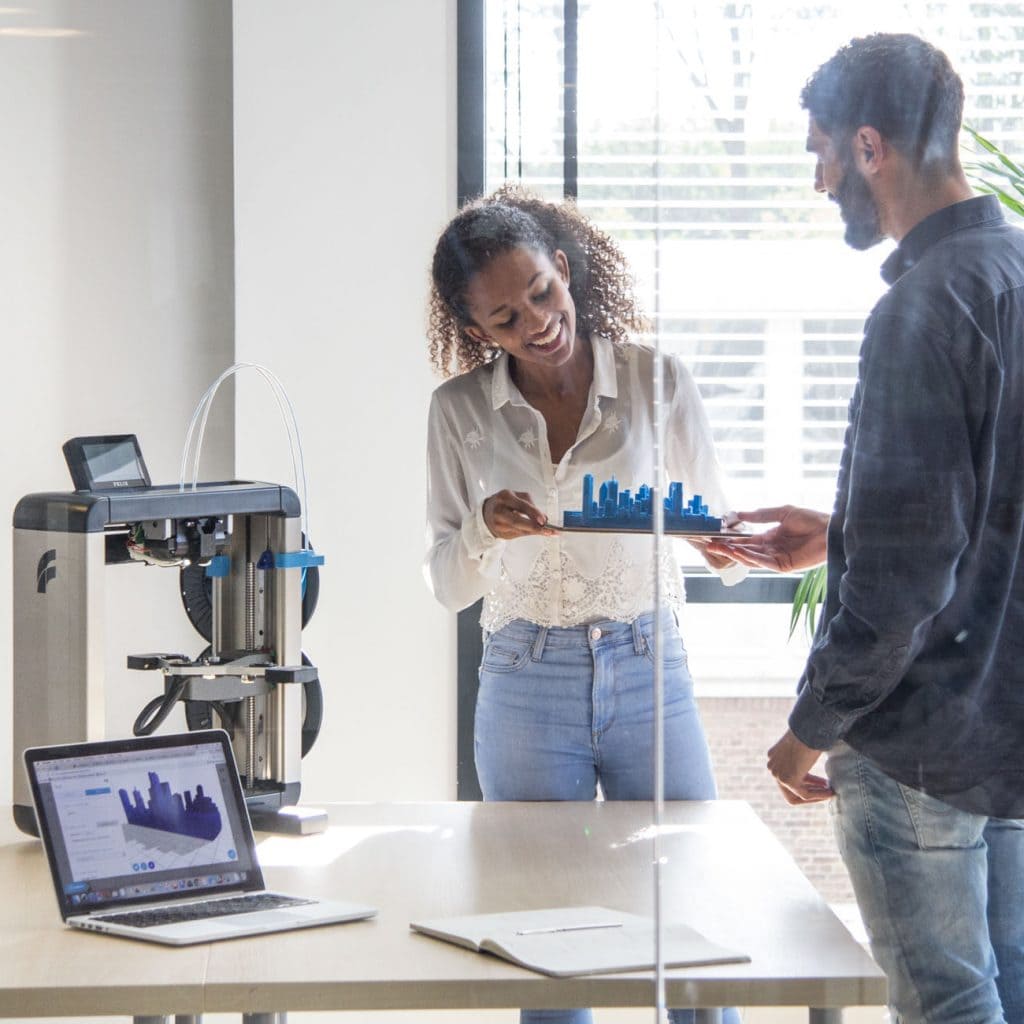 3d bioprinter
De vele mogelijkheden van een 3D bioprinter
Sinds de invoering van de 3D printtechnologie lijken de mogelijkheden oneindig te zijn. Nog lang alle mogelijkheden zijn niet benut, maar langzamerhand ontdekken meer organisaties het belang van 3D printtechnologie. Dit resulteert ook in diverse soorten 3D printers, waarmee heel specifieke toepassingen benut worden. Een van deze specifieke 3D printers is de 3D bioprinter. Zoals de naam al aangeeft wordt de 3D bioprinter ingezet voor biologische toepassingen. Vooral in de medische wetenschap lijkt de 3D bioprinter een belangrijk instrument te worden voor belangrijke innovaties. Daarbij kan onder andere gedacht worden aan het printen van menselijke organen om te transplanteren.
3D bioprinten is de toekomst
De medische wetenschap is momenteel met allerlei wetenschappelijke onderzoeken bezig, waarbij het gebruik van 3D printtechniek in de medische wereld op verregaande schaal wordt ingezet. Op beperkte schaal wordt 3D bioprinten al ingezet voor het creëren van onder andere weefsel. Zo kunnen kleinere organen geprint worden maar ook huid voor patiënten met ernstige brandwonden. Er zal nog veel onderzoek gedaan worden, maar één ding staat al vast, 3D bioprinten gaat de toekomst worden. In de verre toekomst zou 3D bioprinten de oplossing kunnen zijn om het orgaantekort te kunnen oplossen. Hier kunnen volledig nieuw geprinte organen getransplanteerd worden, zoals hart, lever en nieren.
Een 3D bioprinter kopen bij FELIXprinters
Voor ondernemers die zich intensief bezig houden met de biotechnologie, is een 3D bioprinter kopen al haast noodzakelijk. De onderzoeksmogelijkheden worden met een 3D bioprinter alleen maar groter en innovaties kunnen nog sneller gaan. FELIXprinters is één van de weinige leveranciers die 3D bioprinters levert. De 3D bioprinters van FELIXprinters blinken uit in kwaliteit en het gebruik van de nieuwste innovaties. Zo heeft de bioprinter een dubbele printkop, zodat er desnoods twee verschillende materialen geprint kunnen worden. Deze nieuwe innovaties beletten het niet om de bioprinter ook zeer gebruiksvriendelijk te maken. Bediening van de printer kan gemakkelijk met een touchscreen display op de printer, maar ook rechtstreekse bediening via een smartphone of pc is mogelijk.
FELIX 3D printers
Range of Reliable & Accurate 3D Printers To Make Your Ideas Become Reality
ALL ABOUT FELIXPRINTERS AS FEATURED ON "DE BAROMETER"