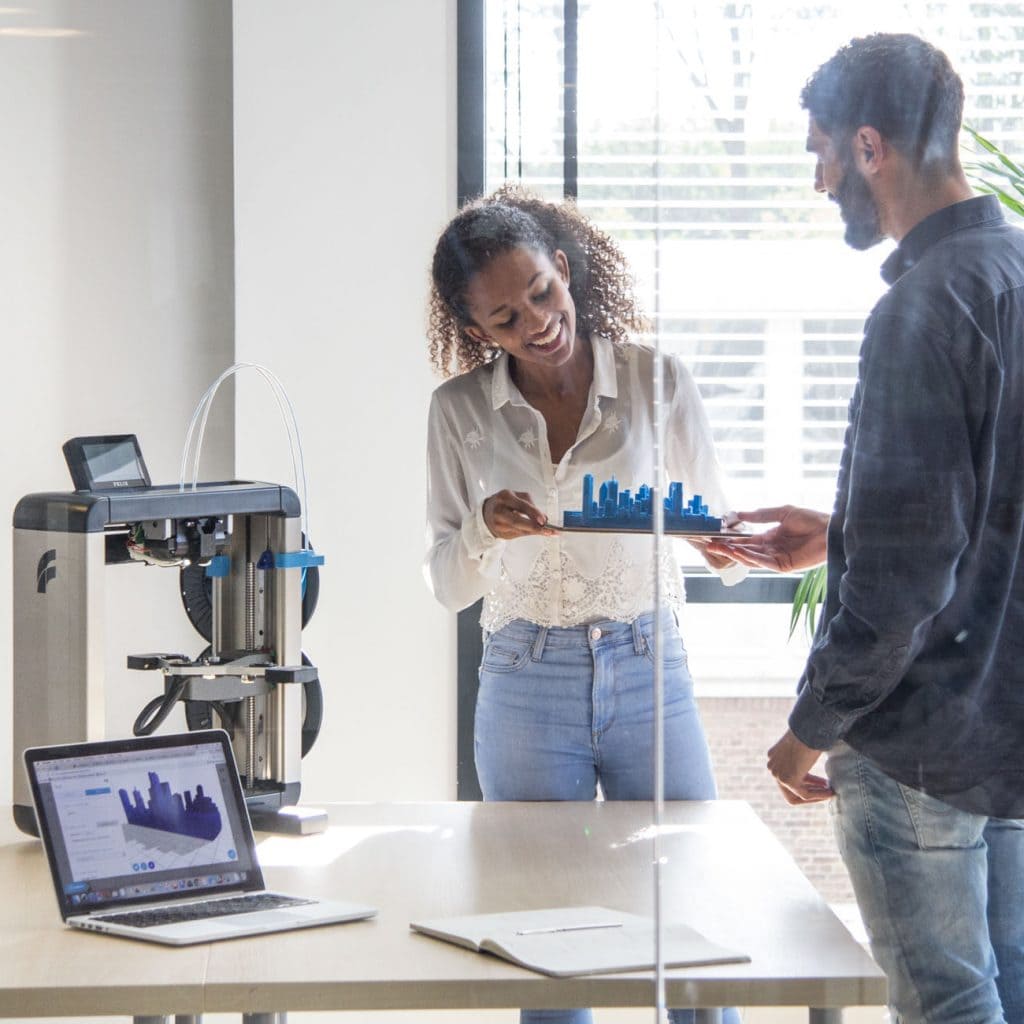 3d bioprinter
Vind een betrouwbare 3d printer leverancier
In diverse bedrijfstakken is een steeds grotere behoefte aan 3d printtechniek. Er zijn hier diverse redenen voor te noemen. De 3d printtechniek wordt vanwege de technische ontwikkelingen steeds verfijnder en daarnaast ook goedkoper. De aanschaf van een 3d printer is voor het gebruik in diverse branches rendabel geworden. Zo kunt u een 3d printer actief gebruiken voor uw bedrijfsprocessen, maar een dergelijke printer maakt het ontwikkelen van prototypes ook veel toegankelijker. U kunt zelf uw prototype ontwikkelen, zonder hiervoor afhankelijk te zijn van derde partijen. Uiteraard moet u voor de aanschaf van een 3d printer, wel een betrouwbare 3d printer leverancier vinden.
Wat biedt FELIXprinters als leverancier voor uw 3d printer?
Kies u voor FELIXprinters als de leverancier voor uw 3d printer, dan kiest u voor hoogwaardige Nederlandse kwaliteit en een printer die u kunt upgraden om zo van de laatste technieken gebruik te kunnen maken. Vooral dit laatste punt is erg interessant. Als organisatie wilt u graag gebruikmaken van de allernieuwste technieken. Dit kan met onze upgradable 3d printers. Uw printer is dus veel minder snel verouderd, doordat de laatste technieken ook in uw huidige model worden doorgevoerd. Al onze 3d printers maken gebruik van Fused Depositing Modeling (FDM-technologie). Dit is de meest nauwkeurige vorm van 3d printen en zijn geschikt voor gebruik in diverse sectoren.
Kies voor FELIXprinters als uw 3d printer leverancier
FELIXprinters beschouwt zichzelf niet enkel als printerleverancier. Voor onze klanten zijn wij een partner die u begeleidt en een adviseur tijdens het gehele productieproces. Ons streven is om 3d printtechnologie zo optimaal mogelijk in uw bedrijfsprocessen te laten implementeren. Hierbij maakt het niet uit in welke branche u werkzaam bent. Bent u ontwerper en maakt u prototypes? Bent u werkzaam in de voedselindustrie of heeft u de 3d printtechnologie nodig voor onderwijs? Wij hebben hiervoor altijd de beste 3d printers in huis en desgewenst ontwerpen wij uw 3d priter op maat. Heeft u interesse in onze 3d printers? U kunt ons bellen, e-mailen of vul het contactformulier in voor meer informatie.
FELIX 3D printers
Range of Reliable & Accurate 3D Printers To Make Your Ideas Become Reality
ALL ABOUT FELIXPRINTERS AS FEATURED ON "DE BAROMETER"